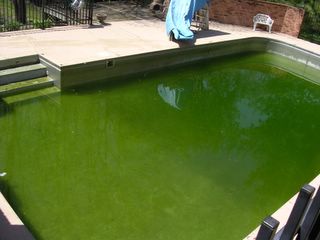 HULK make Pepsi One!!!.
This weekend we have been preparing our swimming pool for the summer and as always instead of water we have 27,000 gallons of Incredible Hulk pee! This time I was smart enough to take pictures to make you all think twice before jumping in.
Although you will all be glad to know that we drained the whole pool this year in order to re-paint the bottom. But I mean just look at these pictures!!


It's like every winter thousands of Leprechauns commit mass suicide under our pool cover and leave me with a greenish goo mess to clean up.