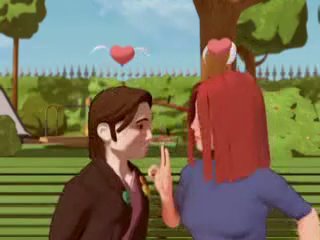 Love is in the air.
I found this cartoon/music video/public service announcement and find it to be very amusing. At least enough to share with you all. It's about 11 mb and is Quicktime.
WARNING:
Not school or work safe. It contains animated nudity and sexual scenarios (Duh).
I don't know what it about that song but I can't get it out of my head.
Download the clip. (
http://movies.collegehumor.com/media/movies/20050503.mov)